Environmentally Focused
Entre Ríos concrete water raceways have multiple advantages allowing us to improve sustainability and significantly decrease environmental impact:
- Fish waste is used as a fertilizer by the local farmers.
- No interaction with wild species: Fish cannot escape from the raceways and fish are not able to enter the raceways. This protects local wild populations and keeps diseases out of our farms.
- No additives: Entre Ríos believes rainbow trout should be raised as they are found in nature. We never add color or additives to our trout's feed to alter flesh color or genetics. We are proud to be 100% all natural.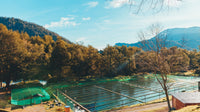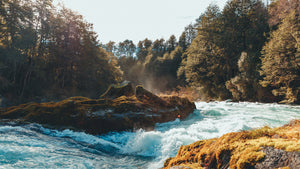 Healthy Trout Comes From Clean Cold Water
Entre Ríos Chilean Rainbow Trout is raised in pristine Patagonian waters. Utilizing strong water flow is imperative to replicate the natural environment Chilean rainbow trout experience in nature. This method improves the trout's immune system lowering disease, and delivers a firm flesh for the consumer.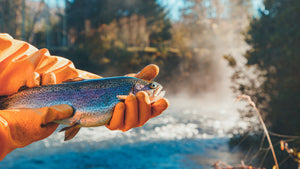 Chilean Rainbow Trout is the World's Premier Trout
All Entre Ríos farms BAP certified and located near the processing plant, ensuring the freshest fish year round.